It's an odd feeling when you realize you're out of your league in a fighting game. Where you have no tactics or moves to save you from your opponent's torrent of moves. No branch to grasp as you fall down the side of the cliff. I wish Capcom would hurry up and implement the update that will allow us to record our matches. I'd be able to analyze what's going wrong.
My recent loses with Sakura have left me in a bewildered state. My old tactics are failing. Her moves don't seem as effective as other character's. I'm stuck in a rut. Naturally, I should pick up another character to gain a new perspective in the game. But it doesn't feel right. I love her for her personality but her moves aren't giving me the support I need. I guess we weren't all that compatible to begin with. It's not you, Sakura, it's me. All that time we spent together must feel like a waste. Hopefully we can be still be friends.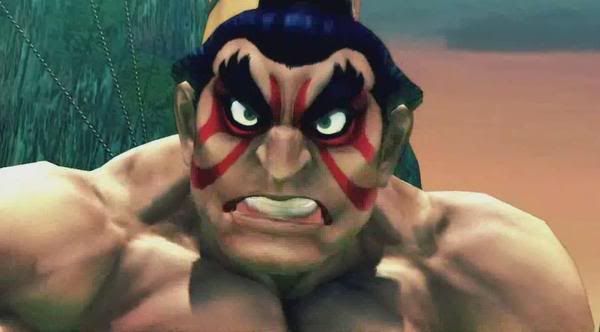 I'm trading in the spunky school girl for a Sumo wrestler. He's a charge character so he's more reactionary than Sakura's all out offensive mix-up style. Not that he has no offense. Tricking people into the Oichio throw should be fun. But picking a new character presents a new set of challenges. I have to spend time to learn Honda. Time that is such a commodity in adult life. Time that veteran Street Fighter players have already clocked. Where's the limit to my abilities in these games? How much time am I prepared to sink into this game?